All news
April 8, 2023
Meeting with new members – this year 118 professionals joined ICOM Georgia Network, News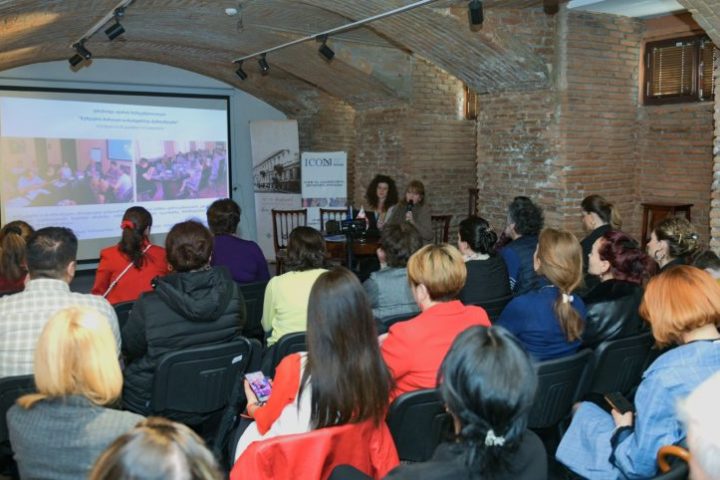 In 2023, 118 new members joined ICOM Georgia, among them 109 individual, 8 student and 1 institutional members.
At the meeting held on April 8, the new members of the committee got introduced with the detailed information about following:
Establishment, development, strategic plan and directions of activities, committees and associated organizations of ICOM-International Council of Museums as a global international museum organization.
Goals and objectives, strategies, implemented projects, activities and future plans of ICOM Georgia.
Membership process, responsibilities and benefits of ICOM membership.
The host of the event, the Union of Tbilisi Museums, became an institutional member of ICOM this year. At the end of the meeting, institutional category membership cards were publicly presented to the union.